News & Events
June 13, 2019 - Logan County Charitable and Educational Foundation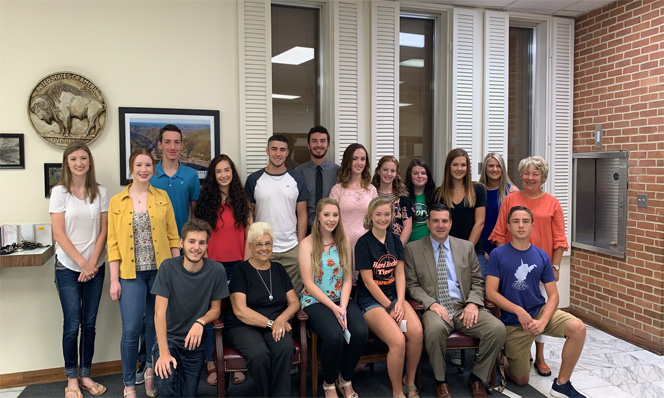 Logan Bank and Trust were happy to host the awarding of scholarships sponsored by the Logan County Charitable and Educational Foundation. Logan Bank and Trust would like to thank all the donors for helping further the education of the youth of the Logan county area and to also congratulate the recipients of these scholarships.
Donors- Butch, Daniel, Don & Elnora Elkins, Ferrell, Frye, Hanners, Klele, McCane, Queen, Bus Perry, Perry/Stultz, Ray, Spaulding, Srichai, Tabor, Vance, Wagner, and Weiner
Recipients (Pictured Above)- Grace Crosby, Maggie Doss, Kolby Kinney, Ally Kirk, Trent Orso, Chase Ooten, Jillian Peyton, Carrie Kirkendall, Sarah Adkins, Addison Gibson, Kayla Toler, Elijah McComas, Kendra Johnson, Reese Ellis, Cameron Adkins
With- Eddie Joe Canterbury, Wilma Zigmond, and Carol Wood
---
April 15, 2019 - Logan Cleanup Week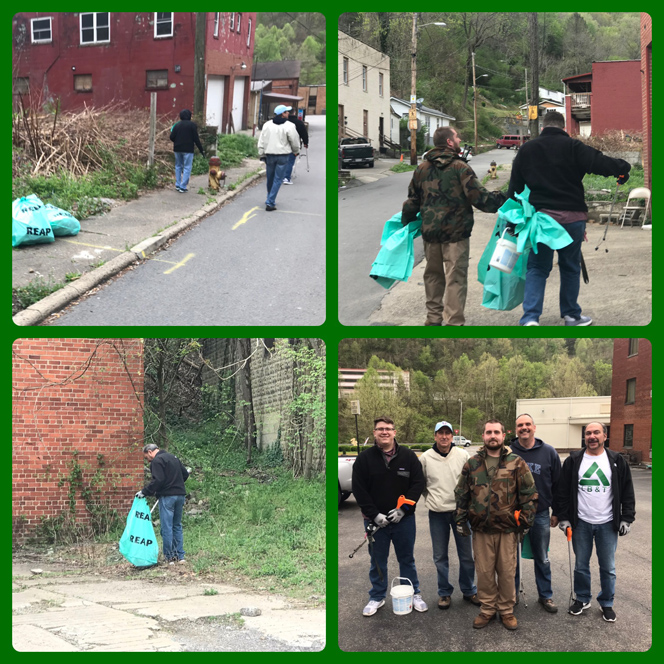 LB&T was given the opportunity to help with the city of Logan's street clean up week. We, at LB&T, helped clean up Charles Street. LB&T employees picked up litter from the street, sidewalks, and parking areas. We are grateful to be able to give our time to our community!
---
December 2018 - Christmas in the Park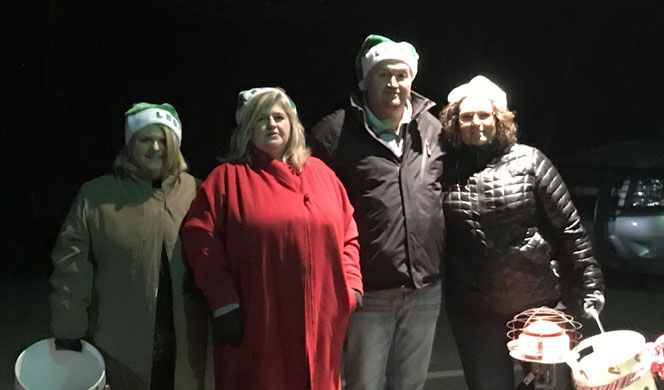 Most people think of Christmas in the Park as a family tradition for Logan County but actually, people from all around the State of West Virginia and neighboring states make an annual trip to Chief Logan Park to see the Christmas lights.
Christmas in the Park was founded by Tom Rose Tomblin in 1993 and just celebrated its 25th anniversary. The committee for Christmas in the Park works tirelessly for several months setting up displays for people to enjoy. Some of the more popular displays are the toy soldiers, jaws, snowflakes, and twelve days of Christmas, Old Glory, and the blue Christmas tree.
Logan Bank & Trust Company participated in Christmas in the Park for the first time on December 8, 2018. We had the pleasure of serving Christmas in the Park for 5 hours. During our time at Christmas in the Park 1,082 cars visited the park. LB&T is looking forward to many more nights supporting Christmas in the Park.
---
September 22, 2018 - Dignity Hospice Walk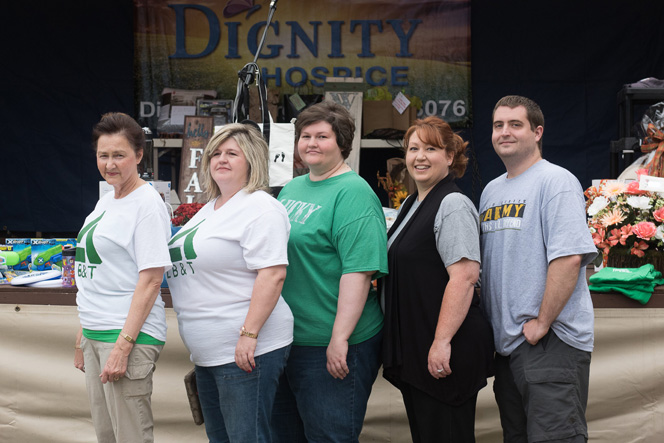 The morning of September 22, 2018 Dignity Hospice held its annual walk in Chapmanville, WV. Logan Bank & Trust gave a generous donation to Dignity Hospice to help with the event. Several of the banks employees participated in the walk.
Logan Bank & Trust is making a difference in our community by supporting these local events with both monetary donations and employee participation. We are the difference!
---
September 21, 2018 - Fire and Ice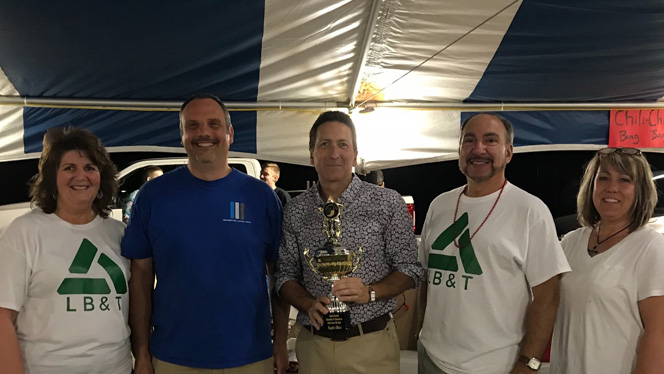 The Logan County Chamber of Commerce recently hosted its third annual Fire and Ice event on September 21, 2018. The event was located at the Logan County Airport in Stollings, WV. Hundreds of people came to taste crafted beer with some of the best local chili around. Logan Bank & Trust was proud to participate in the chilling tasting contest along with supporting the entire event. LB&T took home the people's award for the best tasting chili recipe, Cold Cash Chili. It was an amazing night of fun, food, fellowship, and entertainment.
Logan Bank & Trust is making a difference in our community by supporting these local events with both monetary donations and employee participation. We are the difference!
---
August 3-5, 2018 - We Can Camp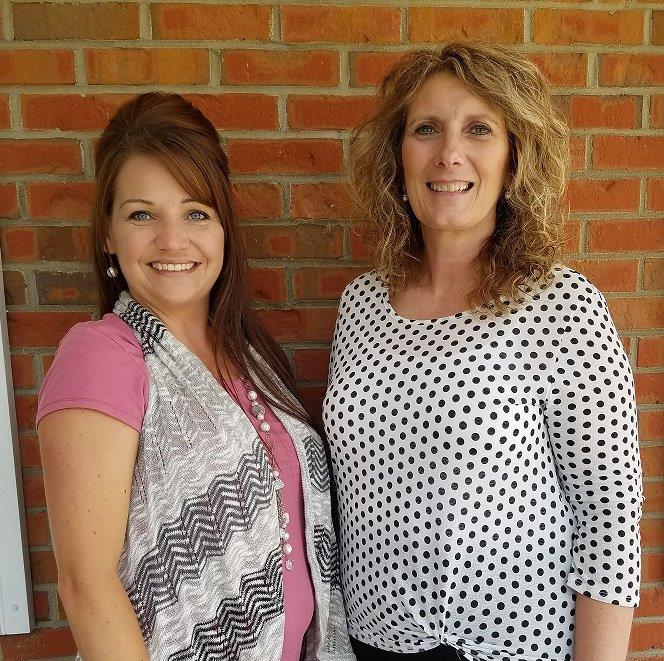 LB&T is proud to announce that Tammie Browning and Shanda Bishop it's employees, volunteered at We Can camp at the Wyoming County Youth Camp in August. We Can is part of the Children's Home Society of West Virginia. It is a non-profit child welfare organization consisting of employees, foster families, adoptive families, volunteers, board members and directors. Comprehensive child welfare, behavioral health, social casework and advocacy services are provided to more than 6,000 children each year throughout our state.
This year 98 children attended camp, along with Children's Home Society and Necco employees and volunteers. While at camp the children participated in activities, made crafts, swam, and were able to develop friendships with each other. We Can camp is a 3 day fun filled adventure for kids from adoptive families or in foster care.
---
February 15, 2018 - Logan Regional Medical Center
Advanced Wound Care Center Opening Celebrations
Logan Bank and Trust Senior Staff Attended Logan Regional Medical Centers opening celebrations for their new Advanced Wound Care Center. LBandT Staff met and greeted with the LRMC Board Members and Officers and other community leaders during the event.